Natural Angus Beef

The Top 8%
Our cuts are made from only the top 8% of USDA Beef. Consisting of Prime and the very best Choice beef.
Only the top 8% of USDA beef
Prime and high-Choice grades
Pasture raised in the Midwest
Grass-fed and grain finished
Aged 28 days & cut-to-order
Marbling and Tenderness
The amount of fat in meat is known as marbling. Prime beef and the best cuts of Choice beef have the most marbling. Our butchers intentionally select these cuts because we feel they have the ideal amount of marbling, giving them a perfect balance of flavor and tenderness.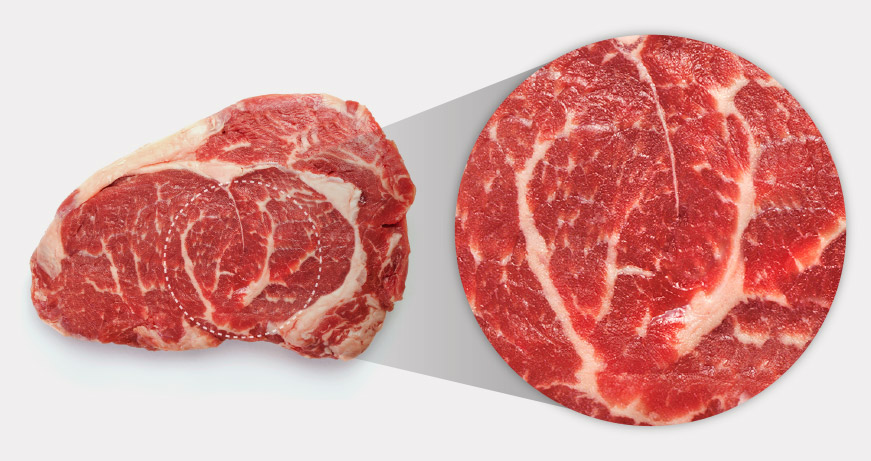 Natural Angus Beef from Family Farms
Quite simply: We buy the best product from the best cattle raising region in the United States.
Quality cattle are essential for an outstanding finished product. That's why only the finest grain fed, natural Angus cattle from Midwest American family farms supply the Porter & York beef. Our meat comes from pasture-raised cattle that are fed a 100% vegetarian diet of grass, corn, and whole grains.
Our cattle are humanely processed in state of the art facilities. We emphasize sustainability and ecologically friendly processes. We do not add ingredients, colors, or chemicals.
Delivered to Your Door Fresh - Never Frozen
Freezing and thawing compromises the flavor and tenderness of meat. So, unlike the other steak delivery guys, we made it our mission to deliver all our beef fresh, so it is never frozen at any point in the process. Your order is cut fresh the day it ships, individually vacuum sealed, and meticulously packed in a double-insulated box with gel packs, keeping your meat at refrigerator temperatures throughout its journey.